It is very weird situation.
Did you contact with RemNote Team via lower right ? button?
If you don't mind, could you show me Element page for the codeblock in another page via Dev tool?
@Browneyedsoul of course. Here it is. (I asked for official help from right bottom but they told they can't help on custom css code.)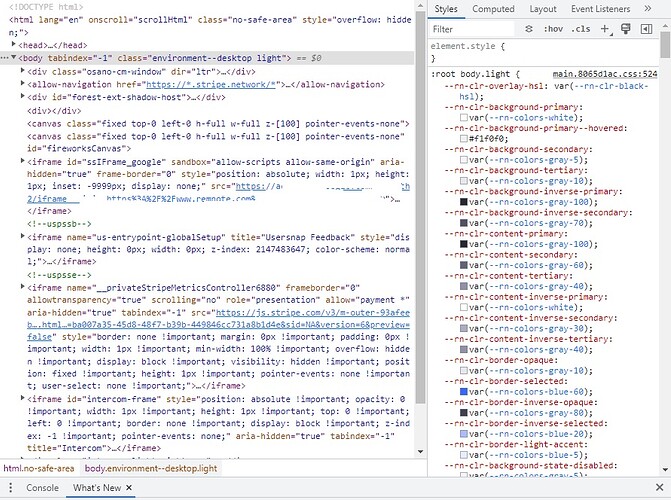 Can we talk on Discord channel? It can be real time interaction and solve the problem even faster
Yes of course I will join the channel.