case: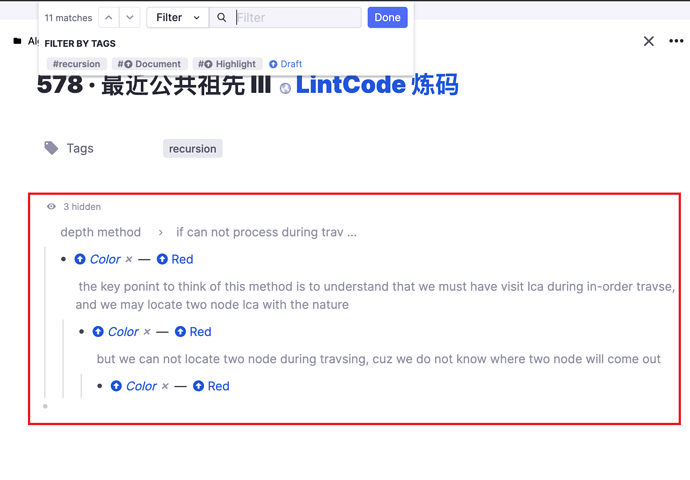 I search "red" and get the result of this page, but I do this filter all the time, and I do not want to search very time.
I wanna a portal like thing, which will alway directly show filter result I have set.
Type "/search" will get a search portal, but this search will search whole repo, the result is too many, I want search it under a rem.