Hi all,
I received the invite to join the discord server. I click the button but rather than simply joining I was 'told' that before messaging on the server I needed to claim my account. I thought this was odd, only because I've never seen this before, but I tried to supply my email address and pw but my ''Email is already registered'.
I Googled this issue and it seems logging out of all instances will clear the issue up.
Thing is, I wasn't logged into discord anywhere.
Has anyone else experienced this issue and if so, what did you do to resolve it, please?
Many thanks all,
Puffin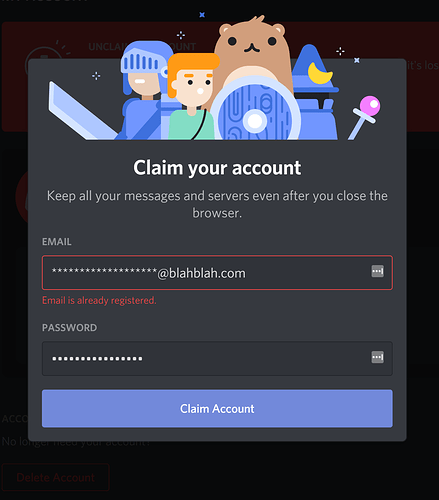 Summary

This text will be hidden