Could you please remove the "!important" from the font-size in this CSS? It is preventing us from customizing the font size in the queue.
At least the Custom CSS below is not working anymore (it was until yesterday). Should I use another for this purpose?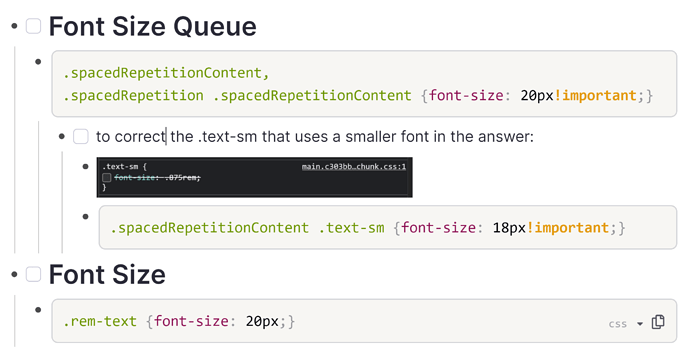 By the way, why do you use such a small font size as default in RemNote, both in the Queue and in the Editor? Have you considered at least creating an easier way of making fonts larger in the settings? The fonts look too too small for me.
@hannesfrank , could you help me here?