What can you do with templates?
Templates are a great way of bringing structure to your notes:
layout daily notes: Tasks for the day, journaling, things I learned, …
Collect information on things:

Author, keywords, … for articles
They can even guide your thought process!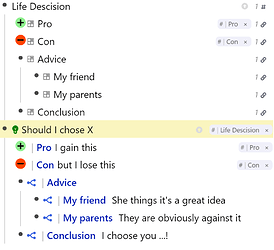 How to use Templates?
There are different techniques to insert a template into RemNote:
builtin templates using tags
copy&paste text/markup by hand or using a text expander
A text expander is a program that detects when you type a specific keyword and replaces it with something else. Sometimes this can also be done with a shortcut.
Popular text expanders are:
Autohotkey (Windows)
autokey (Linux)
espanso (cross platform)
Keyboard Maestro (paid, Mac)
Text Expander (paid, Mac, Windows, Chrome)
Browser extensions might work well with the RemNote web app and are device independent (I have not tested this):
Both approaches - builtin and 3rd party app - have their pros and cons: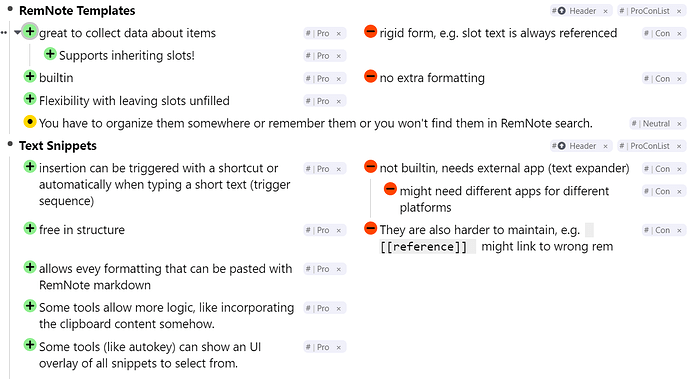 How do you use templates?
RemNote templates.
Text snippets pasted by a third-party tool.
Text snippets pasted by hand.
I don't use templates.
What is your template insertion workflow?
What are your favorite templates?
Are you satisfied with the templating experience? If not, what could be improved?
Would that a template manager be a thing?
(Note: Currently one can not click on Rems programatically. So you have to focus it manually again to paste the template. Here is the Feature Request: TODO insert link after I made the post

)
Further reading